Bring your loved one's and celebrate all kinds of love on Valentine's day with us!
Tisdag 14/2 kl 19.00, Mejeriet Lund
.
Free entrance tonight!
Doc Lounge Lund är på engelska sedan januari 2017.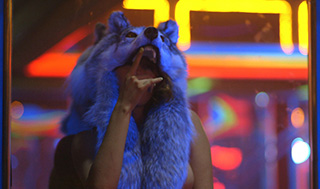 A
BOUT THE FILM
Lovetrue offers a unique exploration of the challenges that love can present and how our past and present experiences shape the decisions we make when the fantasy of true love dissipates. Using an atmospheric blend of follow-along footage, artful camerawork, and scenes depicting the past, present, and future of her subjects, Har'el follows three complicated, real-life relationships as they unfold in distinct corners of the country. Alaskans Blake and Joel pursue a promising romance, in spite of physical limitations and her stripping career. In Hawaii, free spirit Coconut Willie discovers another side of true love after realizing his son is not biologically his own. And singer/songwriter Victory philosophises on faith and faithfulness as she and her siblings perform in the streets of New York City accompanied by their father John, who was abruptly separated from his wife. Set to a hypnotising score by Flying Lotus and executive produced by Shia LaBeouf, three revelatory stories emerge about a deeper definition of love.
Director: Alma Harel, Country: USA, Year: 2016,
Time: 82 minutes, Language: English
Trailer »