I artikeln Battle Scars i New Scientist redovisar Jan och Mateusz Zalasiewics de spår som lämnas enbart av krig och vapen. Tusentals miljarder skott har avfyrats i mänsklighetens historia och de flesta ligger kvar i mark och vatten.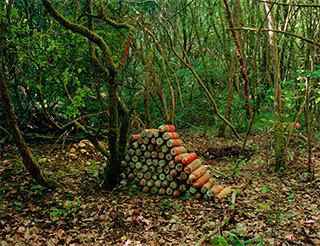 En
triljon
kulor har skjutits bara sedan andra världskriget. Man vet ganska väl hur kulorna sönderfaller. Blyet oxiderar och korroderar så att skotten lämnar fickor i blymineraler i jorden. Hela planetens yta har tusentals kulhål per kvadratkilometer. I oräkneliga generationer kommer de geologiska spåren att bestå. När namn som Somme, Verdun, Dien Bien Phu, Aleppo har glömts bort och de människors liv som offrades inte längre är kända av någon kommer massmördandets molekyler fortfarande att flöda stilla genom jordskorpans översta skikt som en signatur för det vi ännu kallar mänskligheten.
Sverker Sörlin,
Antropocen,
Weylers 2017.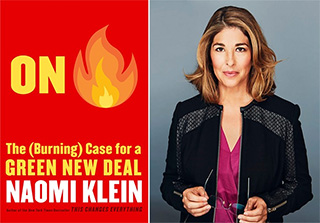 The US military
alone is, according to the union of Concerned Scientists, the largest consumer of oil in the world.
Naomi Klein,
On Fire
, Penguin books, 2019
VB hoppas kunna recensera boken nästa vecka.