Nästa nummer av Veckobladet kommer inte förrän den 18 januari 2013. Tills dess händer det en hel del så vi önskar alla skribenter och läsare
En God Jul & Ett Gott Nytt År

Som en liten present bjuder vi på en tomte från nätet med en attityd som delvis också är VB:s, rödgrön är han dessutom.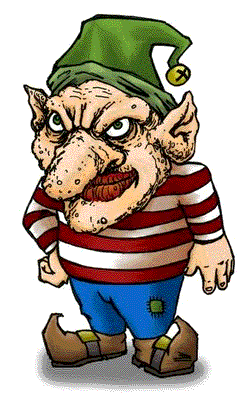 The Tomte is a Scandinavian household spirit. If treated correctly a Tomte will adopt a farmer's home and protect it from misfortune, if offended he will seek vengeance with elaborate, devastating pranks, and violent attacks on people and livestock
.