När jag följde länken som Ann Schlyter tipsade om i sin artikel så hittade jag "Cartoons by Zapiro. Some of the cartoons that Zapiro, South African's acclaimed satirist, has done on Palestine-Israel. They have appeared in the Sowetan, Sunday Times, Mecury and elsewhere."
Titta gärna själv på
sidan
, det fanns många bra satirer där, nedan följer två smakprov.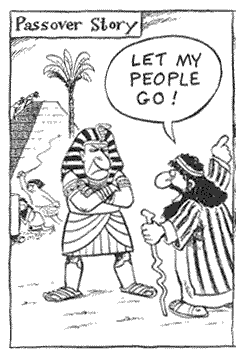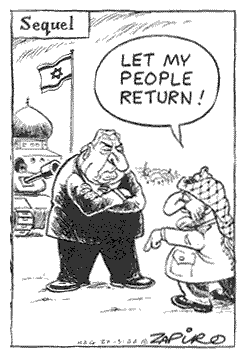 ---